Email Security & Protection , Email Threat Protection , Fraud Management & Cybercrime
Proofpoint to Get 3rd CEO Since 2022 as Ashan Willy Departs
Remi Thomas to Become Interim CEO After Joining Proofpoint as CFO in February 2023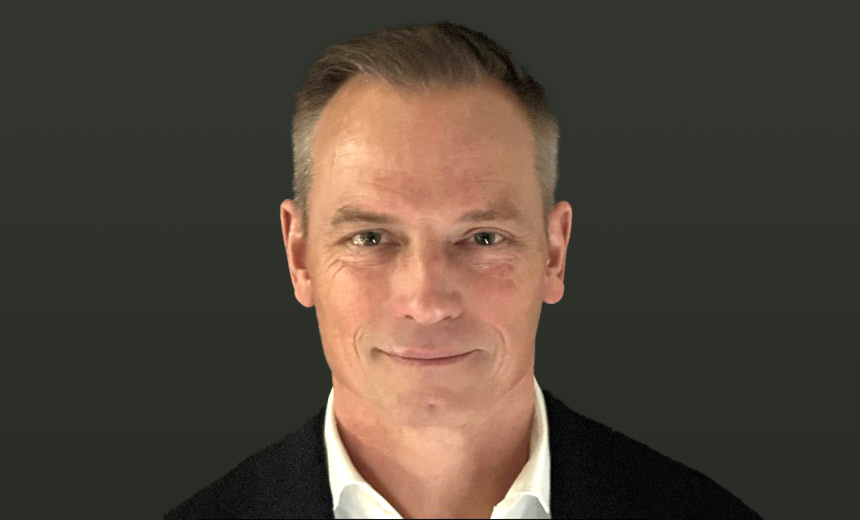 Proofpoint will have its third CEO since March 2022 after tapping recently hired Chief Financial Officer Remi Thomas to take over as its interim top leader.
See Also: 10 Belt-Tightening Tips for CISOs to Weather the Downturn
The Silicon Valley-based email security vendor selected Thomas, 55, to replace Ashan Willy, 51, who started as Proofpoint's CEO just 19 months ago and is stepping down to pursue an opportunity outside the cybersecurity space. Willy took the reins at Proofpoint from Gary Steele, 60, who founded the company in November 2002 and resigned in March 2022 to become CEO of data platform giant Splunk.
"Our ongoing focus is to deliver world-class technology through relentless innovation," Thomas said in a statement. "As a growth-oriented cybersecurity leader, we continue to deliver strong financial results and invest organically and inorganically to serve our customers in this dynamic market."
Willy Makes His Mark With Illusive Acquisition
Thomas joined Proofpoint eight months ago after four years as CFO at Extreme Networks, during which time the company completed two acquisitions, returned to double-digit growth, boosted operating margins and launched a subscription-based software business. Thomas spent 20 months each in senior finance roles at CA Technologies and HPE Software as well as nearly eight years at Alcatel-Lucent in Paris.
A Proofpoint spokesperson declined to make Thomas available to Information Security Media Group for an interview and declined to offer details on what the selection process will look like for the firm's next permanent CEO. Proofpoint named Willy interim CEO on March 2, 2022, at the time of Steele's departure, and then elevated him to the permanent CEO position just 19 days later.
"I leave Proofpoint confident in its direction and mission."
– Ashan Willy, Former CEO, Proofpoint
The biggest development during Willy's brief tenure as Proofpoint CEO was the December 2022 buy of New York-based deception firm Illusive to add identity risk discovery and remediation and post-breach defense. Willy joined Proofpoint in December 2016 to lead customer success and systems engineering and was promoted in July 2020 to spearhead product management, engineering and threat research (see: Proofpoint to Buy Deception Firm Illusive, Boost Offerings).
"I am proud and grateful to have had the opportunity to lead such an innovative company focused on real cyber issues and work alongside our world-class team," Willy said in a statement. "I leave Proofpoint confident in its direction and mission to be the cybersecurity partner of choice to the most security-conscious organizations globally."
CEO Carousel Continues To Spin At Proofpoint
Wednesday's announcement means that Proofpoint is on its third CEO since Thoma Bravo took the company private in August 2021 for $12.3 billion, which remains the largest acquisition of a pure-play enterprise cybersecurity company in history. Under Thoma Bravo, Proofpoint purchased Illusive in December 2022 as well as artificial intelligence-based data classification firm Dathena in January 2022.
Willy told ISMG in February that Illusive will help Proofpoint block identity attack paths when a user is compromised as well as identify the specific attacks an adversary plans to use via deception technology. Illusive's signal was added to the capabilities Proofpoint already has around helping customers spot attacker techniques inside their own four walls (see: Proofpoint CEO on Thwarting Post-Compromise Lateral Movement).
"We do some very extensive analysis when we make acquisitions, and Illusive's tech stack is an excellent tech stack," Willy told ISMG in February. "When you do proof of concepts against other players, we've seen a high win rate. We've talked to a lot of large customers who use Illusive and said that they've done detailed bake-offs. As a product itself, Illusive works very well independently on its own."
Proofpoint has expanded beyond the email security market in recent years, with Willy saying in March 2022 that the company has become the second-largest provider in the highly fragmented DLP market behind only Forcepoint. Proofpoint has long been the largest email DLP vendor in the industry due to its email security business and entered the endpoint DLP market with its acquisition of ObserveIT, he said.
The company's headcount has grown from approximately 3,750 employees following the Thoma Bravo acquisition to 3,940 employees when Willy took over as CEO to nearly 4,470 employees today, according to IT-Harvest. Proofpoint last reported financial results as a publicly traded company in 2020, with sales climbing 18.2% to $1.05 billion and net loss worsening by 25.8% to $163.8 million, or $2.86 per share.